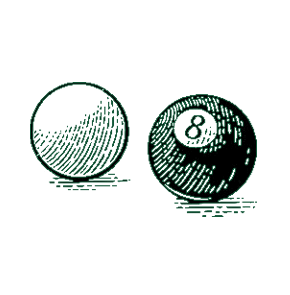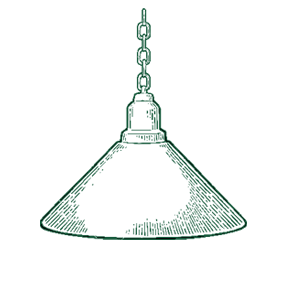 Billiard Accessories
Billiard Accessories come in all sizes and shapes. We have the larger accessories, like cue racks of all types. Some to hang on the wall and others that can sit on your floor. Lots of different styles and price points!
We carry ball sets, pool table covers, ball racks, bridge sticks, cues and cases, billiard cloth and more. We have lots of training tools from the Jim Rempe training ball to several books and DVD's to choose from!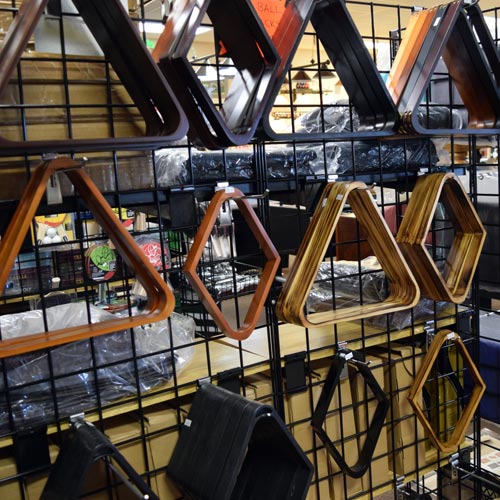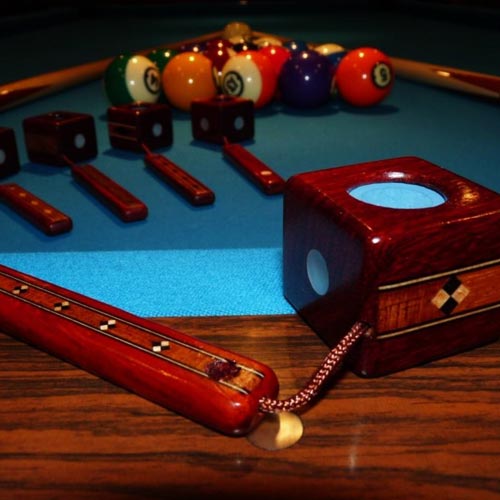 Small accessories would be your chalk, pocket chalkers, scuffers, tip piks, cue claws, gloves, hand talc, and so much more. Just stop in to see all the items you need or may have never known about. With a little knowledge you can have your cue in tip top shape to get those balls spinning and moving in just the right way using English. English is learning how to hit the cue to make it go forward, back or other ways after hitting your object ball. The tip on your cue can make all the difference in the world as to how well you are shooting. Let us show you how!
See more of our Billiard Accessories from Championship Billiards