Darts and Dart Boards for Sale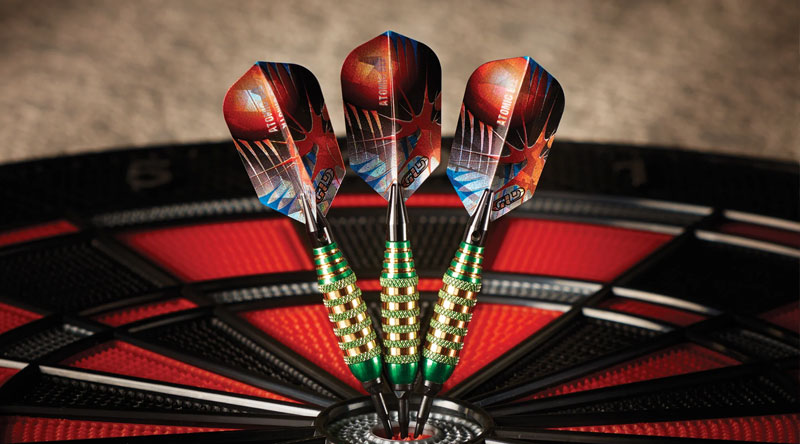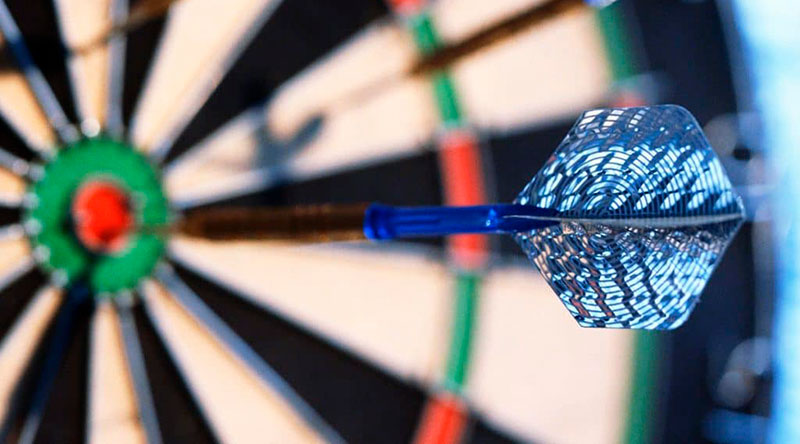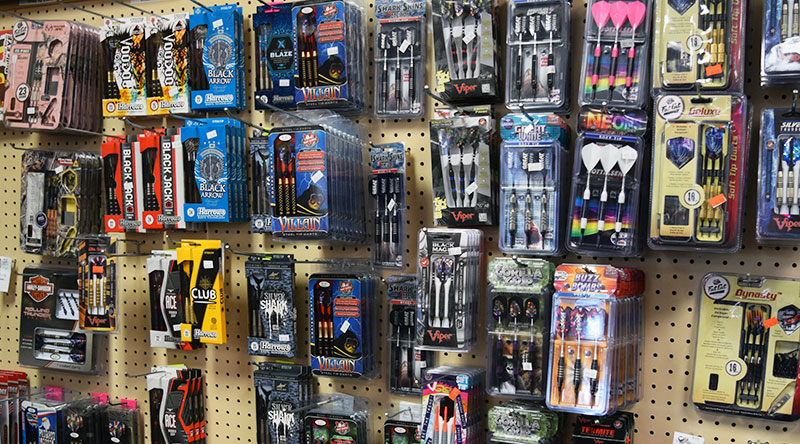 Best Darts for Sale
We have the largest dart selection in Colorado
You can find inexpensive darts and boards at most big box or sporting goods stores. The brands they carry are usually not good enough for us to carry in our store. You do not have to spend a lot to get decent dart sets, but with our knowledge you will at least get a good set that can last you a very long time.
Our main brand will be Bottelsen or American Dartlines (they are actually the same company). They differentiate the name depending on the type of darts you are purchasing from them. Most less expensive darts are brass and brass is fine for the most part, but American Dart lines use a better super alloy for strength and alloys do not have the lead in them that normal brass darts have.
The Bottelsen brand will use tungsten for their barrels. Tungsten is a much stronger metal and it weighs more than brass or alloy. This enables them to make the barrels much skinnier which is great for grouping your darts (if you need the same double or triple and you have to get your darts close together). So most of our customers who buy the more expensive styles in Tungsten tend to play often and competitively either with friends or in a league.
Our staff can help you find the right type of darts for you and your budget. We also carry dart cases. Please see more under the dart accessories page.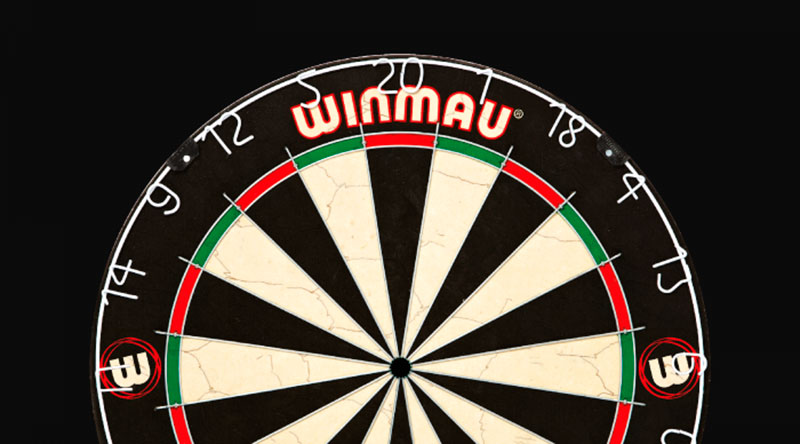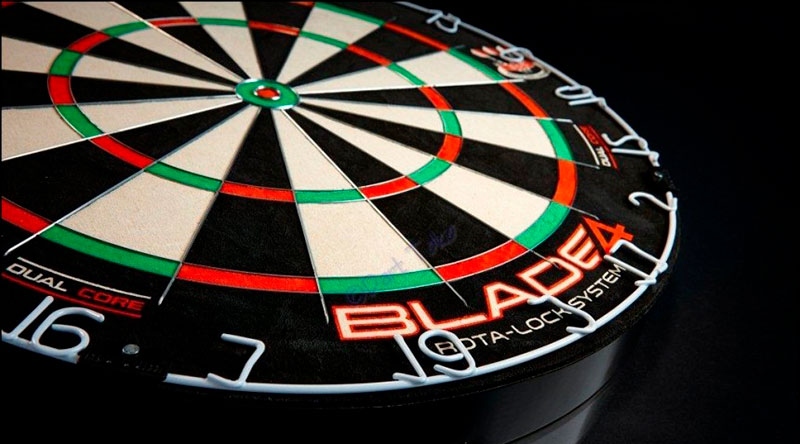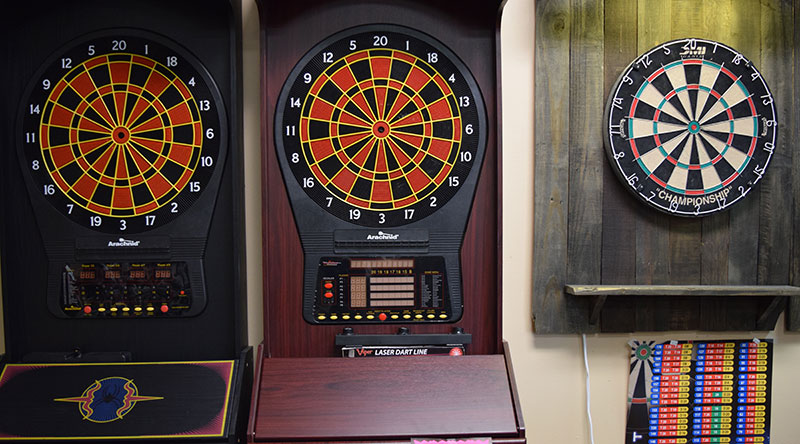 Best Professional Dart Boards for Sale
Dart board comes in all types, sizes and price points. We probably sell more of the steel tip dart boards that are made from sisal which is a renewable plant much like bamboo. The days of horse hair for dartboards is gone. We carry 2 of the known brands: Winmau dartboards and Nodor darboards. These boards come with a variety of edges between the numbers to help with bounce outs. There will be something that will work for you. We also carry a Viper dartboards line to get you in to recreational play at a lower price point. It's all about fun, but competition can make it a bit more exciting!
The Electronic dart boards are for use with soft tip darts sets. Soft tip darts will score for you automatically if you do not like to add your own scores. We carry mostly the arachnid brand as it has given out customers years of pleasure with no problems. None of our electronic dartboards take batteries; they all have a plug in system to give you more enjoyment without having to worry about having low batteries during the family tournament.
Please call or stop by the store to see a great selection of darts and dartboards along with 100's of dart flights, dart shafts, dartboard cabinet set, and other dart accessories!
Contact Us for all of your Dart Board and Dart needs