Pool Table Moving Services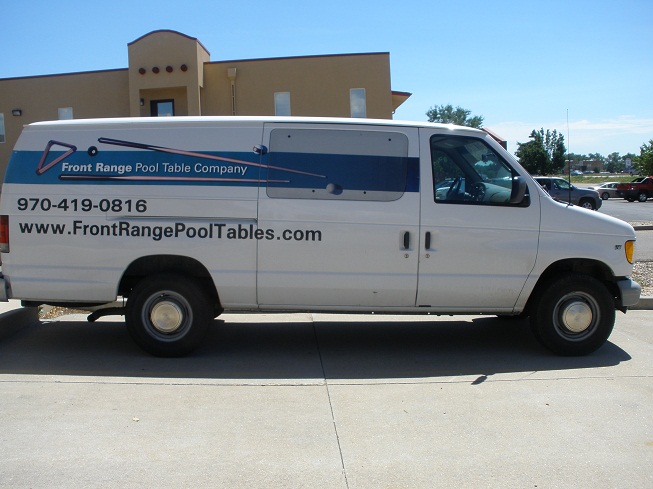 Part of our business is moving pool tables from one residence to another. We need to know the size of it (usually a 7′, 8′ or 9′ pool table). Regulation size only means it is twice as long as it is wide, so we need more information than just regulation size. If you measure inside the table, where the ball hits the rubber from end to end and side to side an 8ft table would be 44″ x 88″.
Most home billiards tables have three pieces of slate. Slate is extremely heavy and it is easier moving a pool table when in sections. We can usually tell by the style or brand of it. Almost all home billiard tables are 3 piece slate tables. Most one piece slate top billiard tables were made for commercial use only. Bars have coin operated tables that are 1 pc slate. We do not move one piece slate tables, but recommend calling a moving company if you must have one or need to move one (we will re-felt them, re-rubber and do some types repair work on them).
That is one reason it can be important to know the brand of your table. We have been in the business long enough that if you state the brand it tells us a lot about the type of table you have. This can help us determine a timeline for your job. The average time to take it apart properly is 1 to 1.5 hours, then we have the loading, travel and unloading. Lastly we have the pool table set up which can be 2.0 hours to 2.5 hours; again depending on the type and other factors. We usually reuse the same cloth when we move a pool table, but you can always choose to get a new cloth and we can give you quotes on all of the work with a simple phone call. This timeline helps you to understand how long we will be at each residence to help with your planning or schedule.
Last but not least we need to know where to pick the table up and where we will deliver it too. There is no extra charge for pool table service work in the tri-city areas of Fort Collins , Greeley , Loveland and North to Wellington and most places in between (of course this includes Timnath, Windsor, Eaton Ault, Pierce, Johnstown and so on).
Outside that area we do charge for mileage and hourly rate for time. Our services are everywhere in Northern Colorado, Southern Wyoming, and Nebraska.