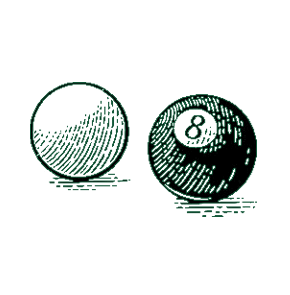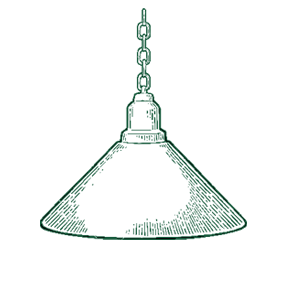 Billiard Lights & Game Room Decor
Most of our lights are available in our store on a regular basis. The choices for billiard lights vary from the simple yet tasteful metal lights to stained glass for that elegant touch. Most of the metal shades are hand rendered due to the type and color of finish from matte black to an oil rubbed bronze finish. The glass lights come in various traditional to modern styles and colors. The stained glass lights also give you choices to match that special look and feel you are trying to get for your game room.
Room Decor is also a way to let people know your style and personality. From the whimsical and funny sayings on signs to the classic 'dog waiter' ready to hold your beverage when it is your turn to shoot. We have decorative Cue racks too! A route 66 gas pump look will also hold 6 of your house cues and that's just the start.
Check out our link to Ram Game Room Products to see all of what we do have or can carry in our showroom. The catalog shows the most up to date products available and if we do not have what you want in stock we will special order it.



RAM_Slider_outdoor_v4-2000x511
RAM_Slider_lighting_v4-2000x511
RAM_Slider_cueracks_v5-2000x511
RAM_Slider_indoor_v5-2000x511