We have a couple of great putting greens that offer several options to change the play and make it exciting each time! these are 2×8 and 3×9 sizes with side steps, a nice putter holder included and what makes them special for the holidays is we are including local delivery and set up, as these are very heavy and that is a big savings to you!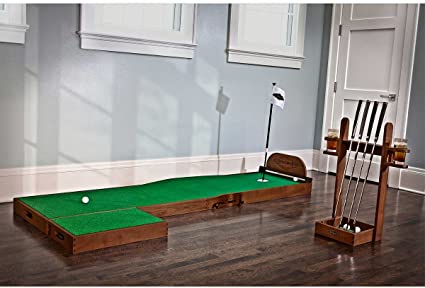 Make any Room in to a Beautiful Game Room for fun with Family and friends All Year Round!!!
Our pool table pricing stays the same throughout the year to make sure we give you a great value without the worry you will miss a sale opportunity! Includes set up, cloth and pocket choices, a premium accessory kit and more!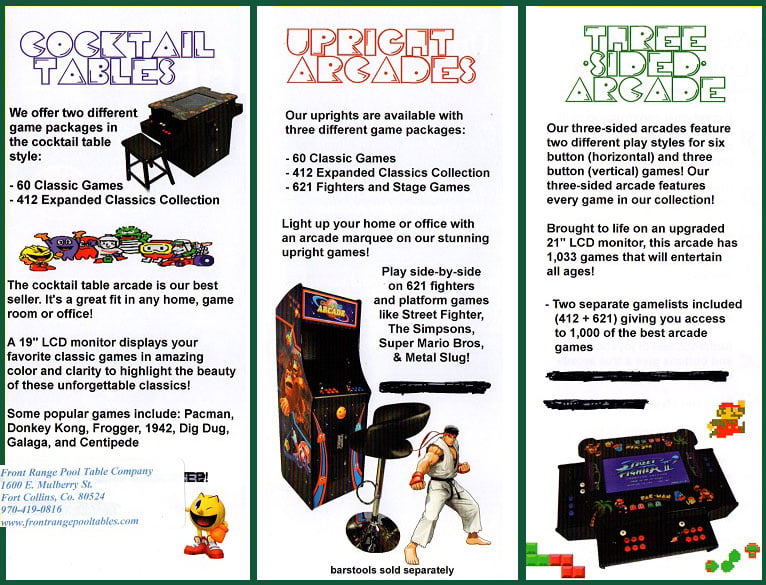 ARCADE Games always available , 2 player or 4 player. Cocktail style or upright.
60 games up to 3000 games, always with the Classics, some with golf and some with fighting games.
We also have
Cue Sticks, Cue Cases, Dart Sets, Dart Boards, Ball Sets, Accessories Galore
Wall Décor, Neon Signs, Tin Signs, Billiard Lights, Family Games
We are located at 1600 E. Mulberry St. in Fort Collins. Mulberry street is also Hwy.14 and we are located on the North side on the frontage road. Just west of Charco Broiler restaurant and the Best Western Hotel.